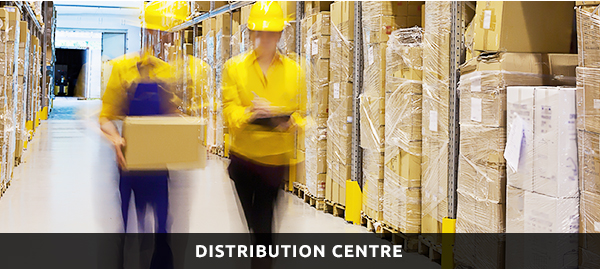 Ready to work? We have several positions to fill at our distribution center, located in Montreal!
Come work for a Canadian company, and get access to a competitive salary, as well as a complete employee benefits program.
Our employees who work at the distribution centre play a vital role in the success of the company. With a surface of 125,000 square feet, the distribution centre ships and receives a very large volume of merchandise, within Canada as well as internationally, every year. We frequently look for dynamic and hard-working people who enjoy physical work to fill various positions. Our distribution centre is easily accessible by public transportation.
POSITIONS AT THE DISTRIBUTION CENTRE
Warehouse clerk – Shipping-receiving
Warehouse clerk – Restocking
Warehouse clerk – Merchandise surplus (forklift operator)
Warehouse clerk – Merchandise returns
Team leader – Shipping-receiving
Director – Distribution centre
MANY ADDITIONAL REASONS TO WORK AT LA VIE EN ROSE
A complete employee benefit program for full-time employees
A full-time schedule, from 7am to 3:45pm, Monday to Friday
Employee recognition program for years of service
Generous discounts on our products
Career advancement opportunities within the company
An excellent work atmosphere
A family company socially commited to the community