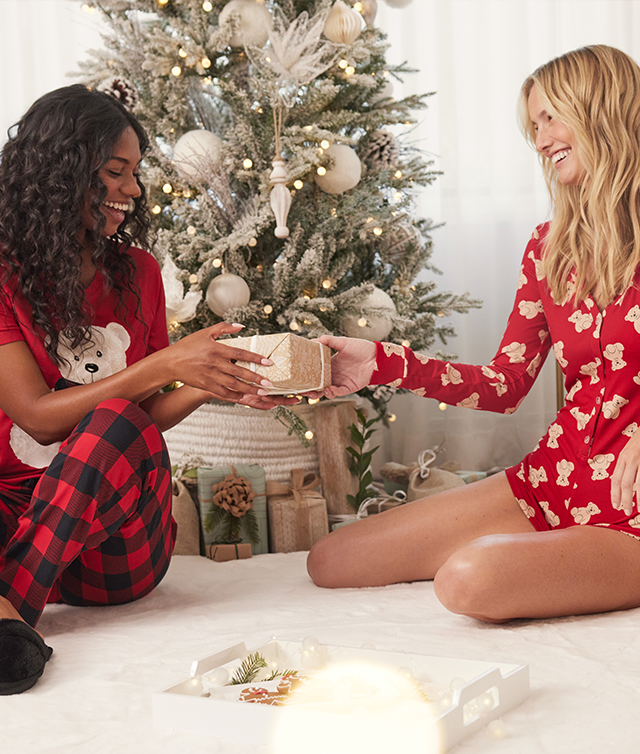 The holiday (and gift-giving) season is almost upon us! Now's the time to start searching for that perfect gift for your mother, sister, girlfriend, and all the other women in your life... And we know it can get overwhelming! Don't worry. We've prepared a holiday gift guide for her to help you find everything you need, stress-free. Christmas gifting has never been so easy! Thanks to our different gift categories, you will discover some amazing options.
Trust us: our gift ideas for women are sure to please all your loved ones.


Our Most Wanted Gifts
You'll find great gift ideas for the women you cherish in our most wanted gifts section. These are our top gifts for women, our tried-and-true winners! If you're looking for Christmas gift ideas, this is the perfect category to browse through. You can't go wrong with pajama sets, adorable winter animals and characters or plushy robes! Show your love to someone special by giving them the gift of coziness. What are you waiting for? She's going to love it!
Gifts for All!
The holidays are the best time to treat those you cherish. For wallet-friendly Christmas gift ideas for women, check out our selection of gifts under $30. But if you want to splash out and really impress someone special, we've also got you covered! Wow her with something from our selection of luxury gifts. Looking for the greatest gift for Mom? We've got the perfect thing in our gifts for mom category.
Must-Have Winter Gifts
Some holiday classics never get old! We're excited about this huge selection of gift ideas with traditional winter prints that we just can't get enough of. On pyjamas, slippers, socks or even underwear... these prints are always loved! For items in that classic plaid print, check out our Plaid Party category. For Fair Isle-inspired pyjamas, accessories and robes, check out our Nordic Paradise category.
Can't decide on a gift? Let her choose!
Can't decide on a gift? Let her choose!